True Villains at Moonshine Beach
Sat Jul 15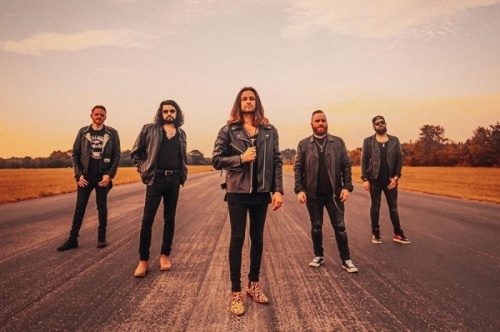 Event Description
GUEST LIST INFO:
Guest List Sign-Up Ends @ 5pm. Must submit by 5pm to be considered
Guest List Closes @ 9pm. Must Arrive by 9pm for Guest List Consideration!
Cover Charge begins @ 7pm
For bachelor/ette parties, birthday or special event occasions, contact info@moonshinebeachsd.com
NIGHTLY ENTERTAINMENT SCHEDULE:
Outdoor Patio and Games • Open at 5pm
Dance Hall • Open at 7pm
Line Dancing Lessons • 8pm - 9:30pm
Karaoke Bar • 9pm
Live Music • 9:30pm - 11pm
DJ & Dancing • 11pm - close
FOOD AVAILABLE @ 5pm - 1am
Moonshine Beach BBQ • Lucky's @ the Beach Food Truck • Coal Town Pizza
True Villains - True Villains are a rock & roll powerhouse. Fueled by anthemic choruses, percussive punch, amplified riffs, and the larger-than-life vocals of frontman Beau Lastavich, they make hard-hitting music that revitalizes the swagger of their heroes for the modern world.
It's a sound that owes its supersized stomp to the collaborative songwriting and road-tested chemistry of True Villains' five members. Raised across America and headquartered in Nashville, bandmates Tim Venerosa (guitar), Matt Carter (drums), Greg Herndon (keys), and Lastavich have paid their dues as a working-class live act, playing four-hour hometown shows multiple times a week. In a town filled with solo artists and country stars, they've become something refreshingly different: a genuine band, rooted in the dark, driving sounds of rock & roll's heavyweights from the 1960s, '70s, and '80s. Assimilating those familiar influences into a sound that's fresh, True Villains have also built their audience the old-school way: gig by gig, song by song, and hook by hook.
It was during one of those hometown shows that the band first caught the attention of Grammy-winning producer Nick Raskulinecz, a modern-rock icon who'd previously worked with Foo Fighters, Velvet Revolver, Alice in Chains, and others. Impressed with True Villains' songs, Raskulinecz extended a rare invitation to the group, offering his services as producer and mentor. A partnership bloomed. Before long, True Villains were working with Raskulinecz in his Music Row studio, recording singles like "The Villain" with a producer whose enthusiasm for electrified, energized rock matched their own.
Filled with modern-rock muscle, pop hooks, rhythmic breakdowns, guitar heroics, and vocal harmonies, True Villains' songs salute the influence of a bygone era while updating that sound for a new generation. This isn't a nostalgia act. It's no retro revival. Instead, it's the sound of rock & roll in the 2020s: big, burly, and just the right amount of pissed-off. If you've been worried that rock is dead, look no further. These True Villains are about to be your new heroes.