Presley & Taylor at Moonshine Beach
Fri Sep 15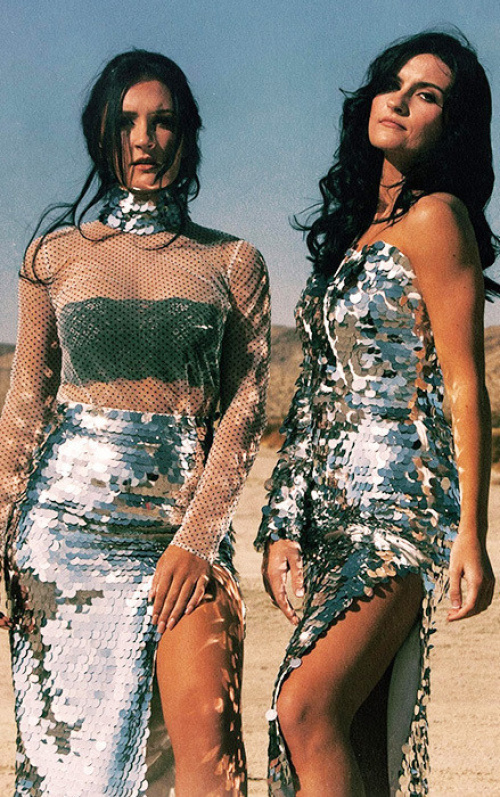 Event Description
GUEST LIST INFO:
Guest List Sign-Up Ends @ 5pm. (Must submit by 5 to be considered.)
Guest List Closes @ 9pm. Must Arrive by 9pm for Guest List Consideration!
Cover Charge begins @ 7pm
For bachelor/ette parties, birthday or special event occasions, contact info@moonshinebeachsd.com 
NIGHTLY SCHEDULE:
Outdoor Opens @ 5pm | Dance Hall Opens @ 7pm
Line Dancing & Lessons: 8pm-10pm
Live Music: 10pm-12am
DJ & Dancing: 12am until Close
Sister duo Presley & Taylor have become in-demand performers, playing many shows over the last five years opening for mega superstars like Old Dominion, Martina McBride, Sammy Kershaw, Jimmie Allen and many more, including a performance with Pam Tillis at the Grand Ole Opry and CMA Fest stages several years in a row. They have organically built an impressive and growing fan base on socials, while playing for huge audiences on festival stages including Country Thunder SK, Country Thunder WI, and Gulf Coast Jam, among others.
In addition to being Nashville favorites, Presley & Taylor are now members of the ONLY all-female country music singer-songwriter showcase series, Song Suffragettes. They regularly appear on WSM's Coffee, Country and Cody and have forged key relationships and industry partnerships with outlets like Country Rebel and the Pedigree Foundation.
Presley & Taylor possess a rare maturity for an act barely in their twenties, with a strong work ethic to match. These talented ladies have honed their craft since their early teens growing up in a small town in Connecticut, where they were surrounded by music from a very early age. The two sisters definitely share similarities yet are each distinctly different in their own creative ways, and their personalities and styles effortlessly complement each other.
Industry veteran James Stroud took notice of the duo's talent and signed them to his White Mustang label in 2020 as its flagship act. Since then, their music has been added to coveted Spotify editorial playlists New Boots, Wild Country, Breakout Country, Next From Nashville, and more, and the videos for fan-favorite tracks "Don't Even Know Your Mama" and "Everybody Sees It" landed on the No. 1 and No. 2 spots respectively on the fan-voted CMT 12-Pack Countdown.
The sisters have been hard at work in recent months writing and recording songs for their upcoming project produced by Jimmy Ritchey, which is slated for 2023. With their tight-knit family harmonies, knack for blending genres, and an eye on future country stardom, the sky's the limit for the hardworking duo. 
"We are looking to build a career that hopefully lasts a lifetime," said the two. "We have massive goals and expectations for our career, and God willing, there's really no stopping where our music can take us!"