Stagecoach Dance Contest at Moonshine Beach
Wed Mar 13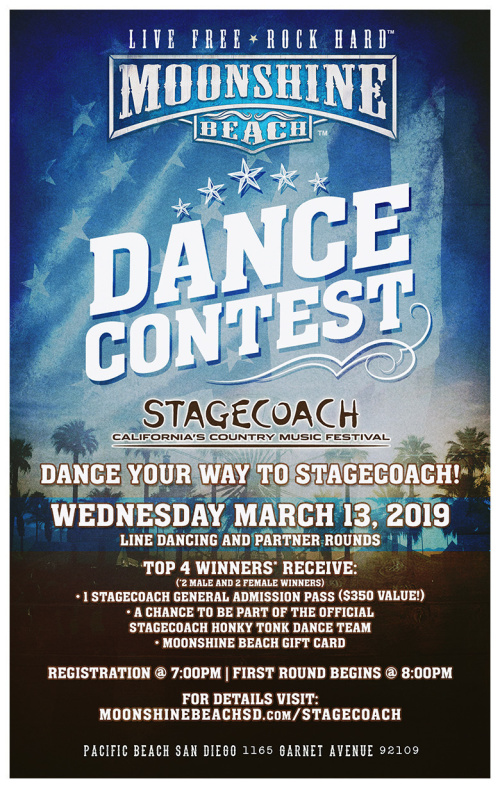 Event Description
DANCE YOUR WAY TO STAGECOACH!
Top 4 winners will receive 1 Stagecoach GA Pass, a chance to be part of the official Stagecoach Honky Tonk Dance Team and a Moonshine Beach gift card!
Registration @ 7PM | Dance Contest begins @ 8PM
DANCES:
• Damn
• Heartline
• Saddle Up Shawty
• Cowboy Cha Cha
• El Paso
• 2-Step
Good Luck!