Holiday Wine Glass Painting at Moonshine Beach
Wed Dec 11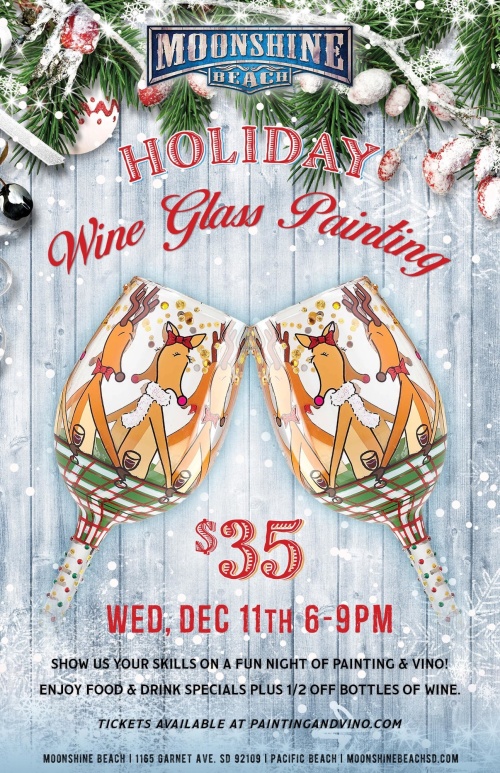 Event Description
Join Master Artist, Aditi Vengurlekar at Moonshine Beach in Pacific Beach for step-by-step Instruction on how to paint your own Wine Glass!
A tutorial on glass painting will be held at the beginning of class then everyone will be able to paint their own design. Select images from our book of design ideas or create your own. Aditi will guide you along the way to ensure you create a great pair of glassware! All supplies provided, each guest paints a pair of glasses. Choose wine or beer. 
Hand painted wine glasses make for great gifts, holiday party decor, or simply to enjoy a glass of wine with after a long day. Choose designs that are holiday themed, a favorite character or create something abstract. It's totally up to you what you want to paint. 
Special glass paint along with many other materials will be provided for the class. Instructions on how to bake glassware to ensure the paint is long lasting will be provided to take home.