Steven Cade Live at Moonshine Beach
Fri Dec 20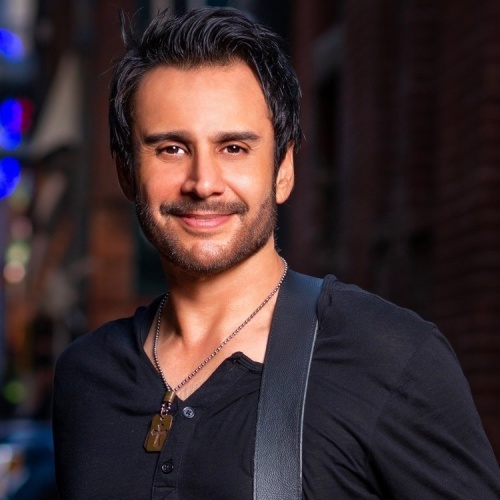 Event Description
GUEST LIST INFO
Doors Open @ 8pm | Guest List Sign-Ups End @ 8pm | Guest List Closes @ 10pm *Must Arrive by 10pm for Guest List Consideration | $10 Cover Charge begins @ 9pm
NIGHTLY SCHEDULE
Line Dancing & Lessons: 8pm-10pm | Live Music: 10pm-12am | DJ & Dancing: 12am-Close 
Houston, Texas born country pop artist Steven Cade has captivated and energized crowds across North America with his signature sound. He infuses contemporary pop elements into country-influenced songs, creating a unique slant on traditional country music. "My goal is to write, create, and perform music that speaks to people about everyday life and hopefully inspires them and helps them through the challenges we all face in life, while spreading a positive message," states Cade.
Steven Cade is a Nashville based, award-winning modern country artist and singer/songwriter. Originally from Texas, Steven arrived to Nashville by way of California. His sound is frequently compared to Keith Urban, Hunter Hayes, and Rascal Flatts.
His last CD What I Really Want to Say debuted in the iTunes Top 100 Country Chart. Cade won the Durango Songwriter's Expo for the song "Sum of Two Hearts," and he won 'Best Country' at the Wine Country Music Awards. "What I Really Want to Say" topped the chart at #1 for 4 consecutive weeks on the New Country Artist Radio, and the video is aired on GAC and Heartland. Cade has been considered for 6 Grammy nominations.
Cade is a 4-time San Diego Music Award winner, a member of the Country Music Association, Academy of Country Music, and GRAMMY Recording Academy. He tours nationally and has been featured with Frankie Ballard, Eric Church, Billy Currington, Darius Rucker, Carrie Underwood, Shania Twain, Gavin DeGraw, and many others. He is currently touring to promote his new single "Two Less Lonely People" and video release. In addition, he is in the studio working on finishing up and EP that he will promote on his upcoming 2019 "Boots on The Beach" tour that consist of 18 shows.