SHANE HALL W/ DANI BELL & THE TARANTIST and CHANDLER BAY AT MOONSHINE BEACH
Thu Jan 23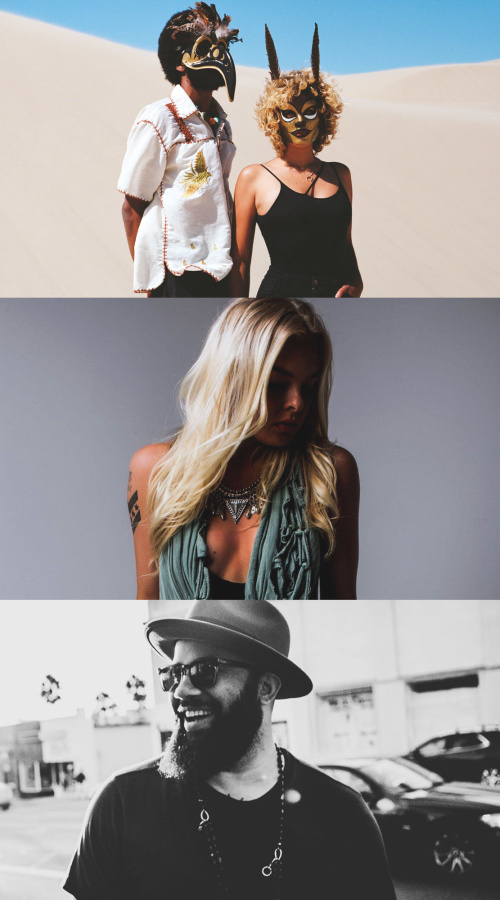 Event Description
Tickets: $12 Online Pre-Sale | $15 At the Door
SHANE HALL is an award-winning singer/songwriter out of Oceanside, CA. His unique & beautifully haunting style consisting of Blues/Soul/Americana has gained him a highly regarded musical reputation throughout the West & East coast, television appearances, three successful solo albums, a Pacific NW Tour, and a performance at KAABOO Del Mar Music Festival 2018.
Psychedelic Dream Pop, What masks?
When you come across an artist with so much power and passion in their voice that it not only transcends the times, but cuts straight to your soul, it's no surprise there's a story behind the magic. This is the case with Massachusetts born singer-songwriter, Chandler Bay. Bay who now resides in California, spent her life traveling across the country with her single mother and 7 siblings, living out of their car, camping and backpacking their way from place to place. By the age of 10, Chandler had already been to all 50 states, hiked the Appalachian Trail, as well as the inside passage of Alaska, and had made her way up the Arctic Circle. This unconventional upbringing gave Chandler life-experiences which have allowed her to artfully and painfully tell her story through music and lyrics. Discovered at a local karaoke bar in Nashville, the songstress caught the attention of pop singer, Jacob Underwood of the band, O-Town. Underwood was blown away by her powerhouse vocals, and immediately approached the singer with an interest to spearhead her career and help her tell her story. Described as an effortless combination of pop, folk, and blues, Chandler's vibe and sound are inspired by artists such as Sia, Kings of Leon, and Imagine Dragons. Hard at work on her debut release, Chandler Bay is taking what some would describe as a rocky past, and turning it into a shiny future.