Salsa and Bachata Sundays at Moonshine Beach
Sun Jul 3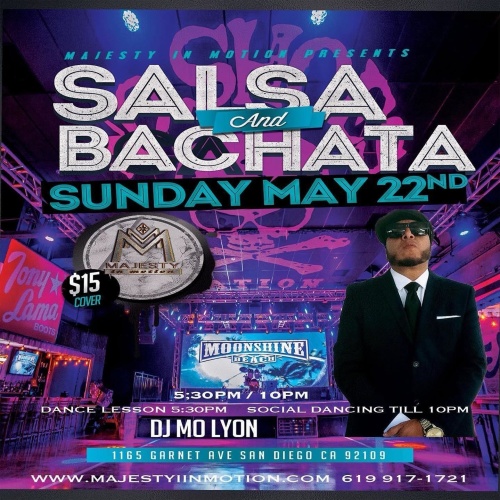 Event Description
Salsa and Bachata is BACK at Moonshine Beach!
Doors @ 4PM | Lessons @ 5:30PM | $15 Cover
Lessons taught by Majesty in Motion featuring DJ Mo Lyon 
Majesty in Motion (MIM) is a salsa and bachata dance company dedicated to high-energy performance, a jazzy style, and precise musicality. Founded in 2002 by David and Jennifer Stein, MIM has become the largest Salsa and bachata dance studio in San Diego.
Since MIM's inception almost 16 years ago, we have grown from one dance team to now ten dance teams including five partner salsa teams, two ladies teams, and three Bachata teams.